Who Do You Think You Are? series 20: here's what you missed
9-10 minute read
By Niall Cullen
28 July 2023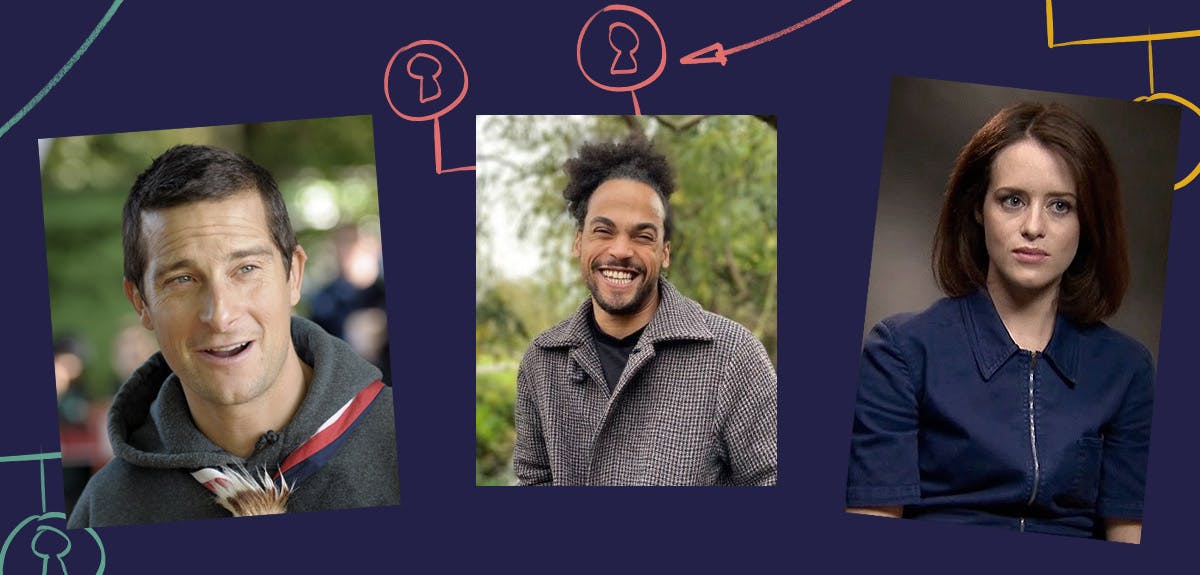 Another line-up of celebrities traced their family trees with the fascinating new series of Who Do You Think You Are?.
Our favourite family history show Who Do You Think You Are? recently returned to our TV screens for its 20th series. Nine famous faces delved into their family's past - read on to learn more about what they discovered.
After series 19 revealed the ancestry of Sue Perkins, Matt Lucas, Ralf Little, Richard Osman, and Anna Maxwell Martin, another batch of celebrities unearthed fascinating stories about the lives of their ancestors.
Where can you watch Who Do You Think You Are?
As always, Who Do You Think You Are? is being broadcast on BBC One in the United Kingdom and Ireland. UK viewers can also stream episodes on the BBC iPlayer.
Who is in series 20 of Who Do You Think You Are?
The cast of famous faces that delved into their family history in the newest series of Who Do You Think You Are? is made up of actors, comedians, TV presenters and veritable national treasures. It includes:
Episode 1: Andrew Lloyd Webber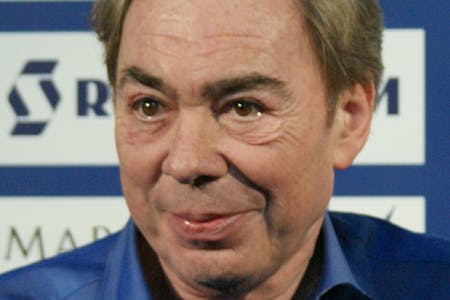 To kick off the new series, musical theatre impresario Andrew Lloyd Webber explored the curious parallels between his life and the lives of his ancestors.
Andrew was surprised to learn that he is descended from high places on his mother's side - he uncovered his 4x great Uncle Peregrine, who played an important role at the Battle of Waterloo, under Wellington.
Further back, Andrew discovered that his 12x great-grandmother Katherine Willoughby was a Tudor dutchess involved in Henry VIII's court. Her life was dramatic, as she was persecuted for her religious beliefs and even had her life threatened.
Andrew also found a musical connection in his family tree, with close parallels to his own life and work. His 5x great-grandfather Henry led him to the Magitos, his extended relatives descended from the Netherlands. Not only were they musicians - the Magitos were showmen, known for writing and staging musicals in the 18th century.
Andrew's fascinating episode reminds us just how closely many of us follow in the footsteps of our ancestors.
Image: Wikimedia Commons/Daniel Kruczynski
In the next episode, viewers were offered a glimpse into the family history of Claire Foy, the distinguished actress best known for The Crown.
Claire returned to her great-grandfather Charles Stimpson's birthplace, 'The Castle' in Carlisle. Far from its high-class sounding title, it was in fact a military barracks. We learned the tragic story of Charles' father, Claire's 2x great-grandfather Henry, who was a soldier that drowned during a cross-country race while off-duty.
In a poignant moment, Claire visited the river where Henry died. She learned the heartwarming story of how his wife Maria - a widow with five children - received the support of the local community, who rallied around them to raise money.
Claire also traced her paternal line of her adopted father David back three generations. Newspapers and crime records reveal the story of her 3x great-grandfather John, who was accused of being present at a fatal shooting and was subject to a tense trial that made national news during the Victorian era.
Image: Wikimedia Commons/MTV International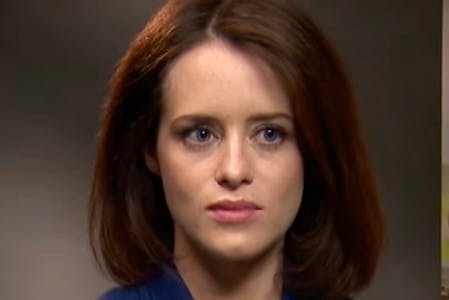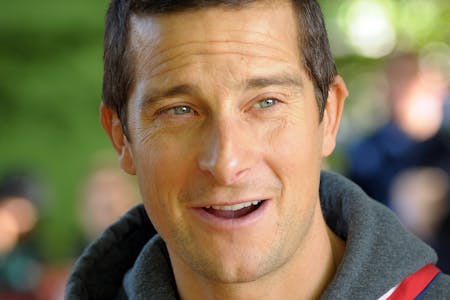 Episode 3 saw adventurer Bear Grylls connect with his family's past, uncovering Scottish roots and more. He first travelled to Sandhurst Military Academy, where his grandfather Ted trained as an army officer, and learned how Ted became a tank warfare expert. He rose to prominence and even contributed to the success of the ally's D-Day landings.
On the other side of his family, Bear discovered the story of his great-grandfather Lionel Ford, who was headmaster of Harrow School. With the unexpected death of his great-uncle Richard as a teenager, his family was clearly no strangers to tragedy - Bear was moved when he learned of this harrowing tale.
Tracing Bear Grylls' family line back even further revealed surprising Scottish ancestry. With a trip to Argyllshire, Bear learned that his 10x great-grandfather was none other than the Duke of Argyll. This interesting figure lost his hand to a guillotine, as he was punished for his religious beliefs.
Image: Wikimedia Commons/Jamie Gray
A visit to the Argyll Mausoleum provided a final surprise. Bear discovered that his great-grandfather was the Scottish King Robert the Bruce, famous for defeating the English King Edward II at the Battle of Bannockburn in 1314. Our own research has discovered that Robert the Bruce has other famous descendants, including Winston Churchill, Megan Markle, and Tilda Swinton. After this series' third episode, we can add Bear Grylls' name to this list...
From 14th-century royalty to military heroism, Bear Grylls discovered all kinds of fascinating connections within his family tree.
As the discoveries went global, professional dancer and former Strictly Come Dancing star Kevin Clifton found himself in remote Canada on the hunt for his ancestors' stories. If you've got Canadian connections like Kevin, start your search here.
Kevin discovered the harrowing story of his 2x great-grandmother Emma, who was in a Canadian orphanage for a year, despite both of her parents still being alive. Upon travelling to Canada, he traced his family's story through newspapers - his great-grandparents got divorced, which was rare at the time, meaning the details of their court proceedings made national news.
Kevin also travelled to York Factory in Hudson Bay, where learned about the British Canadian fur trade. He connected with the story of his 5x great-grandmother, who was Matooski and one of the earliest documented First Nation women. Providing knowledge of the local fur trade and skills that had been passed down through generations, Kevin's relative was an important part of the local trade. She even married the head of the trading post, John George McTavish.
Kevin's episode revealed that he's descended from a long line of brave women, who persevered despite facing immense hardship throughout their lives.
Image: Instagram/keviclifton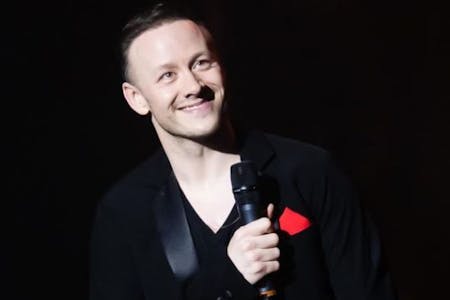 Episode 5: Chris and Xand van Tulleken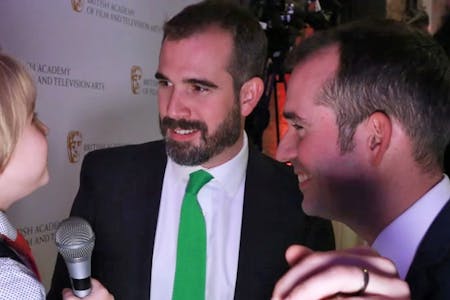 In episode five, doctors and twin brothers Chris and Xand van Tulleken went on a journey that saw them visit the Netherlands as they pieced together their Dutch ancestry and their family's links across the world. If you've got Dutch roots like Chris and Xand, our Netherlands Births & Baptisms 1564-1910 may just be able to help you.
With a visit to Chatham Docks, the brothers discovered the story of their 4x great-grandfather Jan Tulleken. A navy man from the age of 13, Jan was an ardent royalist who was exiled to England when war broke out. Tracing his life back, Chris and Xand learned of his work protecting trade routes against Algerian pirates, and his attempt to apply for noble status.
Further back in their family tree, Chris and Xand discovered Ambrosius Tulleken, who was Jan's father and their 5x great-grandfather. Jan died in Demerara (present-day Guyana). But that wasn't the only colonial connection to be found within the twins' history...
Their 3x great-grandfather Hendrik de Bruijn was a Dutch engineer who worked on the canals in Indonesia. He married Maria de la Brethoniere, whose parents were a French coffee magnate and a local Indonesian woman. In one particularly moving part of the episode, Chris and Xand learn of Hendrik's grief following his wife's death.
From Indonesia to The Hague, Chris and Xand's family history contains tales of love, loss, and travel.
Image: Wikimedia Commons/Beau's Toy Farm
Emily Atack is the daughter of actor, musician and comedian Kate Robbins, and Paul McCartney is her first cousin twice removed - so it doesn't come as a surprise that she uncovered performing roots within her family tree. She learned how her maternal grandparents Betty and Mike were Redcoats at Butlin's in the 1950s, entertaining thousands of holidaymakers each year with comedy and music.
But the musical connections don't stop there. Emily is delighted to read a letter written by the young Paul McCartney to her grandfather, informing him of his new band... and even asking for advice on getting started! Upon travelling to Liverpool, Emily traced her family back to the brass bands of industrial-era Britain.
Emily also discovered connections to football, with her great-grandfather Ted Robbins, who made his name as a footballing star in the Welsh city of Wrexham.
From performing forebears to relatives who worked down in the mines of Wakefield, Episode 7's discoveries did certainly not disappoint.
Image: Instagram/emilyatack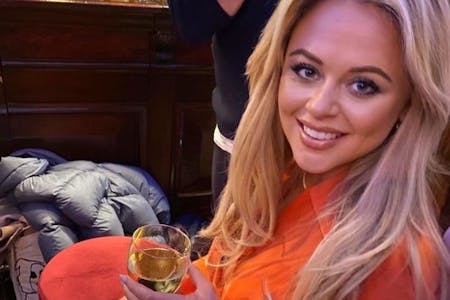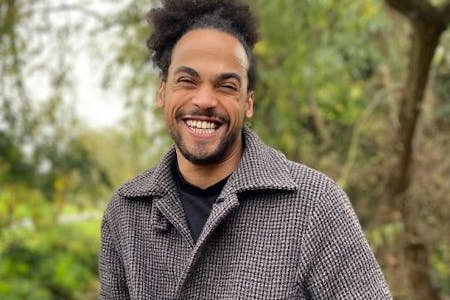 In episode 7, DJ Dev Griffin wound up in Jamaica, where he was left surprised by the records his great-grandparents left behind.
First travelling to Ireland, Dev learned the story of his maternal great-grandmother, his great-grandfather Frank, and his brother Patrick. Patrick and Frank were involved in the 1916 Easter Rising, which saw Irish republicans clash with British police in their fight for independence. Dev was taken aback by his relatives' participation in such a key historic moment, as Patrick in fact marched to Dublin to fight in the rising.
In addition to Irish roots, Dev uncovered more information about the Jamaican branches of his family tree. Using local church records, he gains a precious insight into the lives of Joshua and Annie Riley, his great-grandparents.
From revolutionary spirit to community connections, all manner of fascinating discoveries were revealed within Dev Griffin's family history.
Image: Instagram/dev
Comedian and podcaster Chris Ramsey learned that 'you make your own luck' when he unlocked his ancestors' incredible survival stories, as well as an intriguing family link to an unusual lottery.
In the penultimate episode of Series 20, Chris Ramsay visited the Dorset military base where his great-grandfather, Dryden Gordon Young, trained during World War 1. Chris discovered his relative's involvement in Gallipoli and the struggle he faced after contracting a bad case of scabies and being captured as a prisoner of war in Germany. We managed to find Dryden's Royal Navy service record within our collection. With fascinating details like an address and a personal description, you'll want to view this original record for yourself.
But the good fortune within Chris' family tree doesn't end there. Next, he delved into the story of his grandfather, Alf Ramsey, who worked on the dangerous Arctic convoys during the Second World War.
Chris also learned about the lives of his more distant ancestors. He was particularly moved by learning about his 5x great-grandparents Gabriel and Ann, who beat the odds to secure a place at the British Lying-In Hospital in London. This allowed Ann to give birth in a safe and sanitary environment - sadly a rarity among the country's poor in the late 1700s.
From military bravery to an enduring thread of good luck, Chris uncovered tales that prompted him to reflect on his own life, and indeed, his own very own luckiness.
Image: Instagram/iamchrisramsey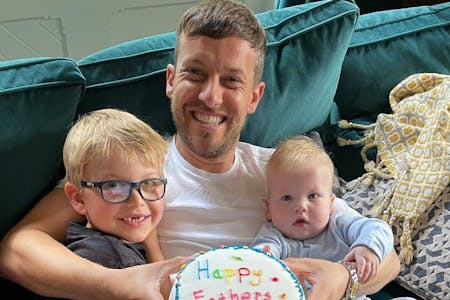 Episode 9: Lesley Manville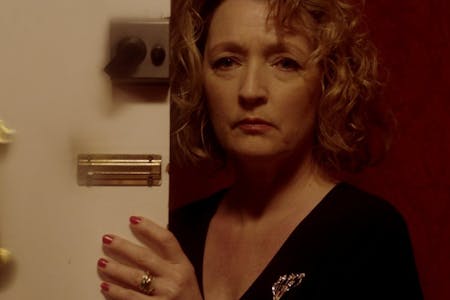 In the last episode of series 20, The Crown's Lesley Manville realised her ancestry is anything but regal, but it is full of drama. Lesley discovered the price one of her ancestors paid in their fight for workers' rights. Ironically, Lesley's family story sounds strikingly similar to what we found when we traced the family trees of other members of The Crown's cast.
Tracing back her father's line, Lesley was surprised to learn the story of her 3x great-grandfather Aaron Harding. His life was initially a mystery, given that his death record couldn't be located. It was revealed that in 1830, Aaron protested low pay and bad conditions while working as an agricultural worker in Hampshire. He played a key role in a historic demonstration that came to be known as the Swing Riots, where workers destroyed threshing machines and damaged workhouses - seen as symbols of their oppression.
He was arrested for his involvement and sentenced to transportation to Australia. Interestingly, Aaron shows up more than once in our crime records. Our collection features a letter that states how Aaron was transported to Australia in 1931. We also have a letter from Reverend William Cobbold originally sentencing Aaron Harding and John Heath to death for demolishing the Headley Workhouse.
Though Aaron's punishment was instead transportation, Rev. Cobbold expresses grave concern about him inciting further unrest if freed: '...they are the most desperate and daring characters of my whole parish, and the terror of the neighbourhood. Should they be let loose on society again, there is no saying what may happen'.
Lesley Manville's family clearly contains brave figures, who paid a high price for fighting for what they believed in. In the final episode of the season, Lesley also connected with Australian family that she never knew existing, thus rounding off series 20 of Who Do You Think You Are? with a dramatic and heartwarming finale.
Image: Flickr Commons/TaylorHerring
More on this topic:
Share this article
About the author